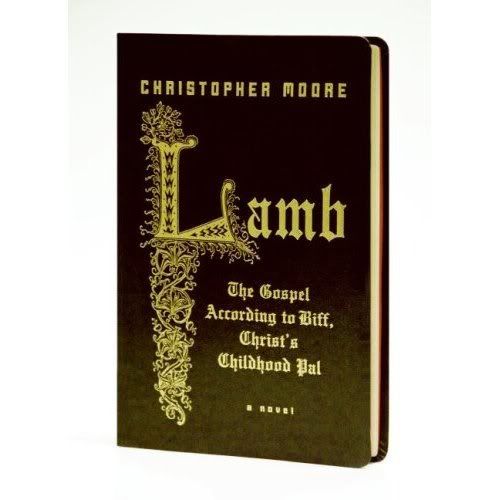 Christopher Moore's humorous novel
Lamb:
The Gospel According to Biff, Christ's Childhood Pal
has been republished in a new Special Edition binding that should be familiar to fans of iconic books. This edition has the floppy faux-leather cover, the gilt-edged pages, and the red ribbon bookmark that typically set off a traditional Bible as a different kind of book. Here we see that at least one kind of iconicity is common enough to make parody effective.